PSA aims to be a leader in the global ports and terminals business. It is our firm belief that business must not only be conducted according to the highest standards of economic efficiency but the highest ethical standards as well. These standards go beyond minimum legal requirements and reflect the Group's long-term commitment to building a business that is successful, honest and responsible that all its employees can take pride in. The Code reflects our business principles and offers guidance on what is expected of PSA employees in dealing with critical issues.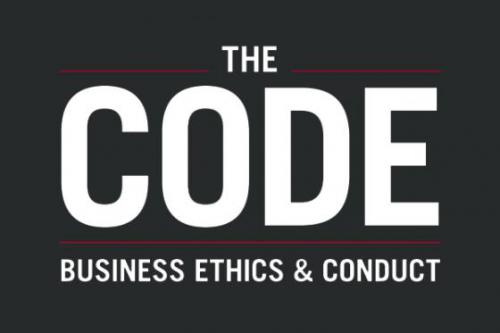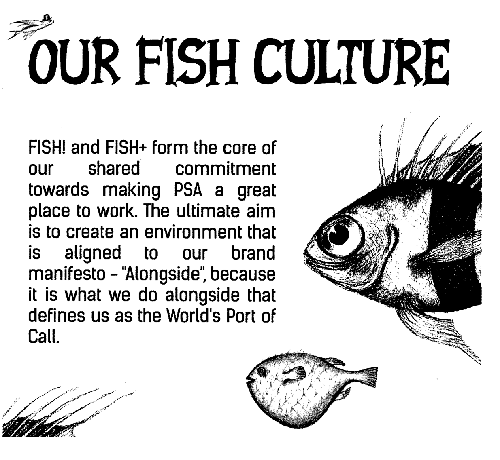 The FISH! Philosophy works on an individual level by embodying the principles of Make Their Day, Play, Choose Your Attitude and Be There with regards fellow colleagues.
Additionally, FISH+ reinforces the work done in FISH! on an organizational level by embodying the additional principles of Stretch, Support, Self-Discipline and Trust.
By infusing the principles of Fish! and FISH+ to create a cohesive, driven and fun work environment, PSA strives to create the right culture, that will unleash the untapped potential of employees and enhance organizational effectiveness.
"Together, side by side" is our mantra: it is what we do "side by side" that characterises us as a port operator of excellence.