Since 1998 PSA Genova Pra' has been part of the PSA INTERNATIONAL Group, world leader in container terminal management.
The port area of Pra' draws its origins from a project of the then "Autonomous Consortium of the Port of Genova", now the Port System Authority of the Western Ligurian Sea, and has been developed progressively since the seventies/eighties.
In 1992 FIAT Impresit, believing in the real development prospects of the Genoese area, decided to set up a port services company - SINPORT- acquiring the concession to complete and manage the Pra' container terminal from the Port Authority. Since 1992, the terminal has rapidly developed, reaching its current configuration in just a few years.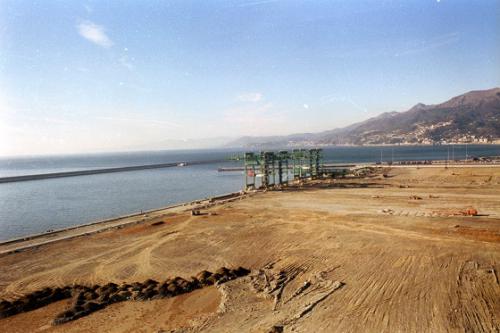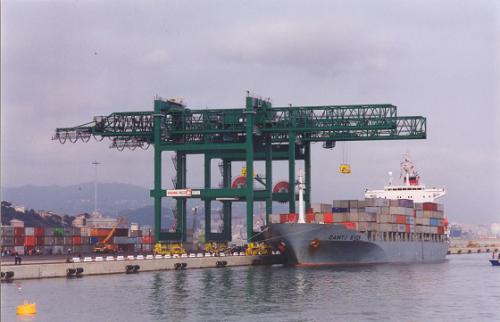 In parallel with the development of infrastructure, the activities and resources employed by PSA Genova Pra' have grown. The first freight ferry docked in Pra' in 1992, the first car carrier ship in 1993 and finally on 5th May 1994 it was the turn of the first container ship.
Despite the economic crisis of 2008, the constant improvement of the resources of PSA Genova Pra' has been widely appreciated by the market, which has helped to make the Port of Genova as a whole exceed the milestone of 2,000,000 TEU per year.
In 2015, PSA Genova Pra' launched a global renovation project for the terminal, with the aim of making the operational reality even more efficient, modern and safe. First and only Italian gateway structure capable of serving, without limitation, Ultra Large Container Vessels (ULCV) up to 20,000 TEU capacity.

The objective that guides the organisation is the continuous search for innovative solutions to create a strategic centre capable of responding to market needs, in support of the local and global economy.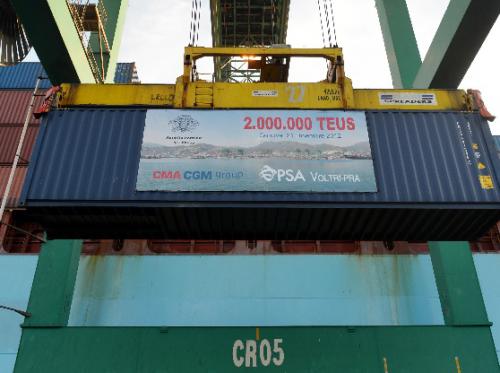 Since 6 August 2020, the Belgian company PSA Genoa Investments NV (62% owned by PSA) has acquired control of the two historic terminal companies, i.e. PSA Genova Pra' S.p.A. ("PSA GP", formerly known as VTE) and Terminal Contenitori Porto di Genova S.p.A. ("PSA SECH", formerly known as SECH) in order to implement the necessary synergy to consolidate PSA's national leadership in the upper Tyrrhenian Sea.